Italian Studies Ph.D.
Welcome Prospective Graduate Students!
The doctoral program in Italian Studies at Yale offers paths of study and research in all periods of Italian literary and cultural studies. Our goal is to form Italianists able to critically understand the tradition of our field while challenging its limits through innovative and rigorous scholarship. Supported by extraordinary resources at the Beinecke Library and the Yale Art Gallery, interdisciplinary work is encouraged. We welcome candidates interested in exploring how Italian Studies interacts with fields such as Modern and Classical Literatures, Medieval Studies, Art History, Musicology, Women and Gender Studies, Film and Media, and History.
Students in Residence: 12; average in entering class is 2 to 3 students.
Combined Degree Programs
In addition to the Ph.D. in Italian Studies, the program offers two options for combined degrees: one with Early Modern Studies, and one with Film and Media Studies. Program materials and admissions information is available from the director of graduate studies in each department.
Admissions Requirements for the Graduate School of Arts and Sciences
For more information about the application requirements, visit the Yale Graduate School of Arts and Sciences website here.
        · A statement of academic purpose. You will find the prompt for the statement of purpose in our Application Question FAQs. 
        · A list of all the prior colleges or universities you have attended, accompanied by unofficial transcripts from each school. Unofficial transcripts should be uploaded with your application. Official or paper transcripts are not needed at this time. 
        · Three letters of recommendation. Enter the names of your recommenders directly in the application, and they will receive a link to upload a letter on your behalf. 
        · $105 application fee or fee waiver. 
        · Standardized tests. GRE requirements vary by program (for Italian Studies, they are Optional). TOEFL or IELTS are necessary for most non-native English speakers. 
        · Resume/CV. 
        · Some programs have additional requirements, such as a writing sample. 
Special Admissions Requirements for the Italian Ph.D. Degree
At the moment of the application, candidates are expected to demonstrate excellent command of Italian and English. In the course of their studies, admitted students in Italian Studies at Yale will also show reading competence of a second Romance language, Latin, and a non-Romance language.
A writing sample is required. GRE scores are optional.
Useful Links and Information
Click HERE for a campus tour video.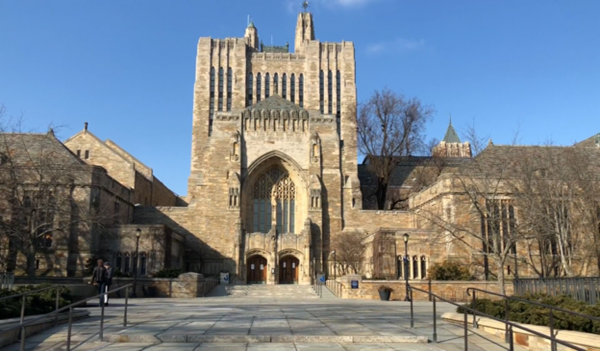 Information for New Grad Students
The Compass: a guide to life at Yale and in New Haven